Welcome To The Democratic World of Senka
Goodbye Zoran (1952-2003)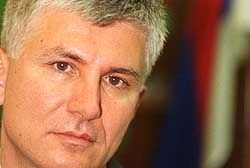 Serbian Prime Minister, Dr. Zoran Djindjic has been shot dead today (March 12th, 2003), in front of the Serbian Government building in Belgrade. I love you Zoran and I will never forget you. You are my true hero, inspiration and driving force.
To pay tribute to this truly remarkable and magnificent man get to know him and his legacies on my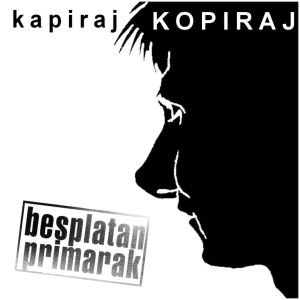 Most Recent Site Updates
December 29, 2004. Added several wallpapers and downloads on the Kapiraj i Kopiraj Page, as well as 2 new newspaper articles about the campaing, and 10 photos from the "Ledolomac 2004" award ceremony that took place on Dec 26th.
December 17, 2004. Added few more links on the Kapiraj i Kopiraj Page.
November 28, 2004. Created a new page dedicated to "Kapiraj i Kopiraj" campaign!!! See for details: Kapiraj i Kopiraj page.
November 17, 2004. Changed the look of this page; added a new picture which is the signature poster for the non-profit political action I'm conducting with a group of people. It's purpose is repaying the debt to Zoran Djindjic. Also, removed my Personal Gallery.
August 23, 2004. Added my emotionally charged letter to Zoran Djindjic. You can read it on Remembering Zoran Djindjic Page or Democratic Party Page.
August 19, 2004. New pictures of Zoran Zivkovic, Cedomir Jovanovic, and a brand new set of pictures from the presidential inauguration of Boris Tadic. See Democratic Party Gallery.
July 8, 2004. Added 3 texts I have written about the Democratic Party, Boris Tadic and where I stand politically. All were written in moments of weakness, so expect them to be biased. You can read them on my Democratic Page. Updated Personal Info Page. Had to remove the two interviews with Boris Tadic and Zoran Zivkovic because they became unavailable.
Favorite Quote
"I consider that a man's brain originally is like a little empty attic, and you have to stock it with such furniture as you choose. A fool takes in all the lumber of every sort that he comes across, so that the knowledge which might be useful to him gets crowded out, or at best is jumbled up with a lot of other things, so that he has a difficulty in laying his hands upon it. Now, the skilful workman is very careful indeed as to what he takes into his brain-attic. He will have nothing but the tools which may help him in doing his work, but of these he has a large assortment, and all in the most perfect order. It is a mistake to think that that little room has elastic walls and can distend to any extent. Depend upon it - there comes a time when for every addition of knowledge you forget something that you knew before. It is of the highest importance, therefore, not to have useless facts elbowing out the useful ones. A man should keep his little brain attic stocked with all the furniture
that he is likely to use, and the rest he can put away in the lumber-room of his library where he can get it if he wants it."
- Sherlock Holmes